Voice Control
A downloadable tool for Windows and macOS
Let your viewers on Twitch use Bits to change your voice in real time! Customize your own voice effects and choose from various effects!

Features
⚡️ Customize your own voice effect
⚡️ 10+ voice effects
⚡️ Configure everything (effect duration, cool down, bits and more...)
⚡️ Full Mobile App support (Extension on Twitch)
⚡️ Chat Alerts on Twitch
⚡️ Compatible with OBS / Streamlabs / Xsplit and more
⚡️ Dark mode

Voice Control in action
We'd love to hear your story!
Tell us how you use Voice Control on our discord server.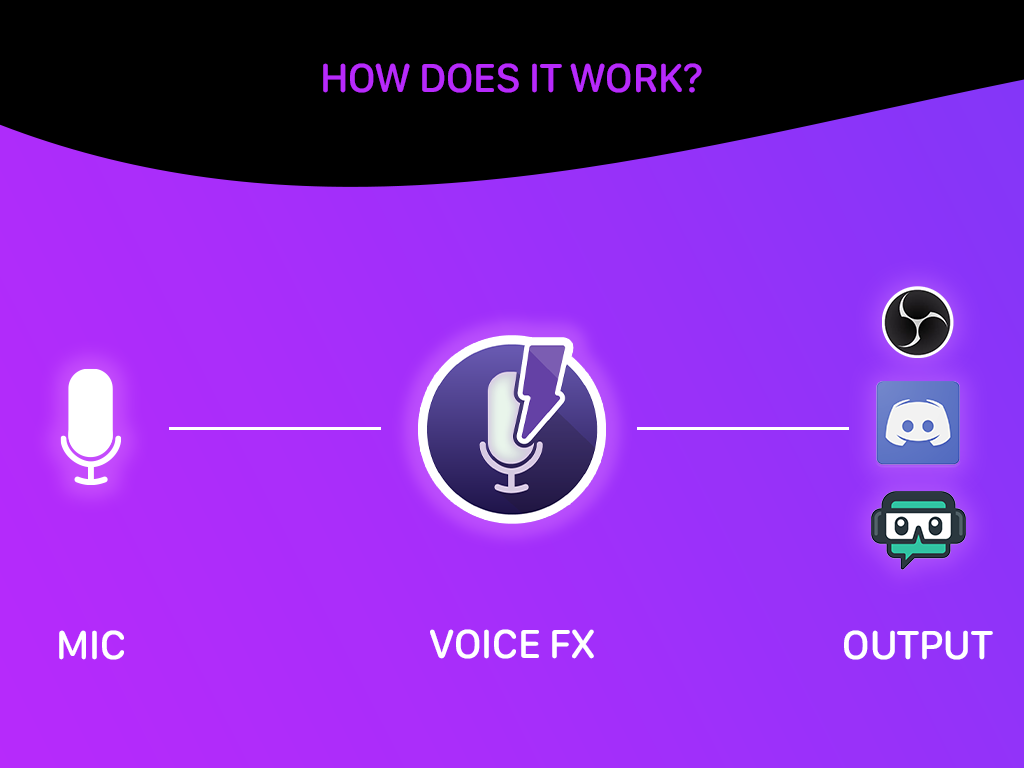 Note: Voice Control must be open during streaming
Voice Control comes in 2 parts:
1. A desktop application that has to run while you are streaming
2. A Twitch extension that has to be enabled while you are streaming
The Voice Control desktop application receives the audio signal from the selected input device. It manipulates the audio that goes in and passes it to the audio device you have selected as "MAIN AUDIO OUTPUT" in Voice Control. This device would be a so called "virtual audio device". Imagine it like a cable, where one end goes into Voice Control and the other end goes into OBS, Discord, etc.
Then, once a viewer presses a button inside the extension, the Voice Control Application will receive a signal to switch to the desired voice effect slot.
Sounds complicated? Well, it's not! In fact, you can get ready in just a couple of minutes.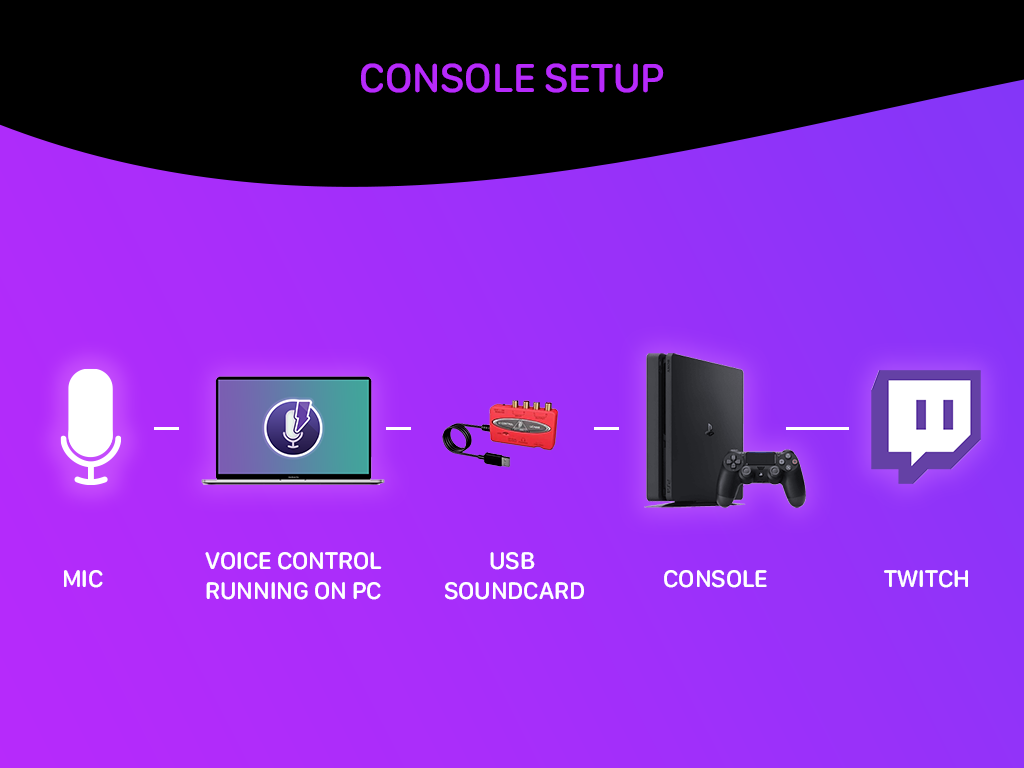 You can stream over console and use Voice Control. All you need is a PC that is capable of running Voice Control and a usb sound card that you can connect to your console.
Connect your mic to your pc and route the audio signal over the usb sound card into your console. The console recognizes your usb sound card as external headset.
This way, when your voice gets manipulated on your pc, the signal is running through your console and can be heard live on stream!
Need support?
If you have any questions leave a comment below, or join our discord server to get support.
💖 Thanks for the love and support! 💖

Download
Click download now to get access to the following files:
Voice Control-1.0.0.dmg
86 MB
Voice Control Setup 1.0.0.exe
116 MB